Where to Watch Japanese Drama?
Top1. Watch and Download Japanese Dramas for Free on KissAsian.nz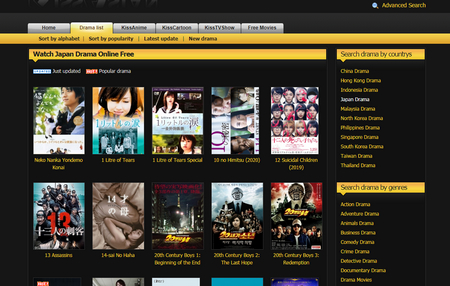 Watch j dorama on KissAsian.nz
KissAsian is an online video site that gathers dramas from various countries in Asia, including South Korean, Chinese, Japanese, Philippine, Thai and other Asian countries. At the same time, you can also search by genre such as action, crime, adventure, love drama, etc. When you enter this site, click on the poster of the Japanese drama you want to watch to enter online viewing. And all Japanese dramas on this site are English subtitled to remove the language barrier. What's even more amazing about this site is that it offers free downloads for some Japanese dramas. You can download KissAsian videos to your computer for free by clicking the download symbol below the video so that you can watch it anytime and anywhere.
Top2. Watch Japanese Dramas for Free on DramaCool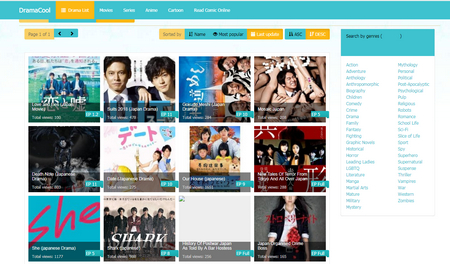 DramaCool-watch Japanese dramas online
DramaCool provides users with a large number of Asian drama streams, including Japanese drama. The website is classified according to the genre of Asian drama. You can search by genre of comedy, horror, family, adventure, romance, etc. Or enter the name of the Japanese drama you want to watch directly to search. The troublesome part of this site is that you have to look for Japanese drama in these genre categories. Because DramaCool's separate classification of Japanese drama is not perfect. In addition, although some videos on DramaCool display download icon, it is often difficult to successfully download them.
Top3. Watch Massive Japanese Dramas on Dramanice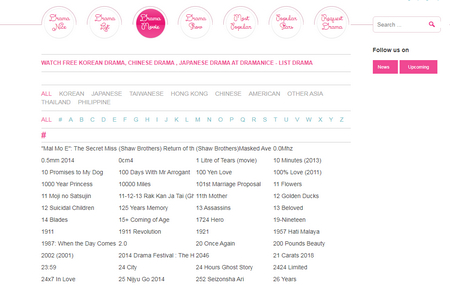 Abundant Japanese dramas on Dramanice
Dramanice is a content-rich drama website. If you are trying to watch Japanese drama for the first time, I strongly recommend you come to this site. Dramanice lists Japanese dramas like a menu, so you can enjoy such a full range of Japanese dramas. The sort of this website is also very interesting, you can search for Japanese dramas by alphabet. In addition, Japanese dramas on this site are provided with English subtitles, and some videos can be downloaded directly.
Top4. Japanese Dramas Streaming on Viki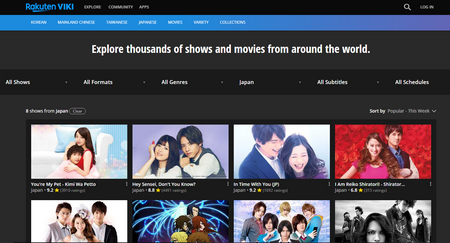 Japanese drama with multilingual subtitles on Viki
Viki is a global TV site with nearly 1 billion fans worldwide. Viki aims to eliminate language and cultural barriers, and it has multilingual subtitles including English, Portuguese, French, Spanish, etc. You can easily play Korean drama, Japanese drama, Chinese drama and other Asian entertainment programs on Viki. Although this site does not support downloading videos, WonderFox provides you with three free methods to download Japanese dramas from Viki. The last thing to note is that there are many advertisements on this site, if you use ad-blocking tools, you will not be able to successfully play videos.
Top5. Japanese Dramas with English Subtitles on AsianRun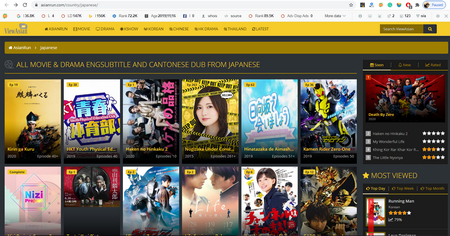 AsianRun-watch Japanese drama
AsianRun provides 14 pages of Japanese dramas for you to enjoy them for free. In addition, you can also find many Japanese movies, animations, variety shows, etc. on this site. The videos on AisanRun are equipped with English subtitles and some videos can be downloaded directly.

Update: this site is currently down.
Top6. Watch Japanese Dramas on Viu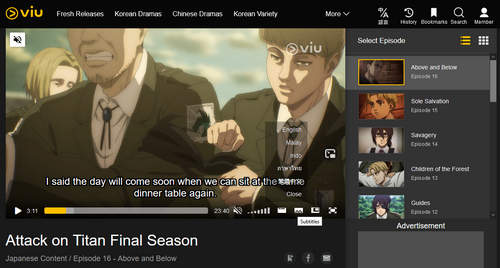 Viu Japanese drama
Viu is a Hong Kong-based video streaming provider focused on providing Japanese/Korean/Chinese/Thai drama streaming services with multilingual support. This website is easy to navigate and provides latest Japanese dramas for online watching. Unfortunately, Viu is now only available in 16 Asian, African, and Middle East countries so a VPN is needed if it's not available in your country.
Related post: How to Download Videos from Viu
Conclusion
The 6 Japanese drama websites above can satisfy your desire to enjoy Japanese dramas for free. Hope you find this post useful and share it with your friends.
A Multi-functional Video Downloader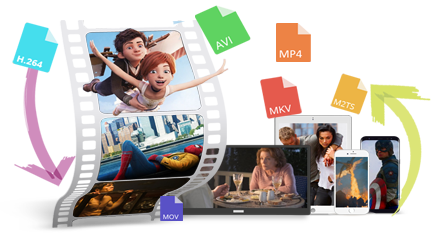 WonderFox HD Video Converter Factory Pro
WonderFox HD Video Converter Factory Pro is a video downloader can help you download videos from various websites with unlimited times. Secondly, its most powerful function is to convert formats, which can help you convert an audio or a video to more formats like MP4, MKV, AVI, VOB, MOV, MP3, AC3, OGG, and other 500+ formats and devices. At the same time, the program, as a recorder, can help you record videos on your computer with ease.