iPod Touch DVD Ripper - Rip and Convert DVD Video to iPod Touch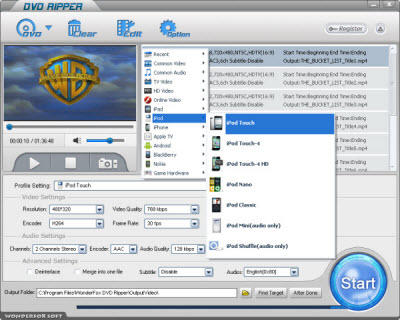 Apple's iPhone and iPad are so hot now, and new macbook is also hot. It seems that there is no space for iPod. It's not. iPod series devices are classic. Which just means iPod is always hot, especially the iPod Touch. As a portable media player, iPod Touch is no doubt a good choice for video/audio playback. But for sharing DVD content on iPod Touch, we have to rip DVD to video first. Then, some iPod Touch DVD ripper is necessary. And here is the WonderFox DVD Ripper which is a good choice for converting DVD video to iPod Touch.
iPod Touch DVD Ripper - Convert DVD to iPod Touch
How to Convert DVD to iPod Touch with the WonderFox DVD Ripper
Indeed, ripping process is as easy as the conversion process. Under the help of some iPod Touch DVD ripper, there are just three steps to control the whole process - Load DVD, Set Profile, Get Start. The following is to show the process with details:
Step 1:
Download and run the software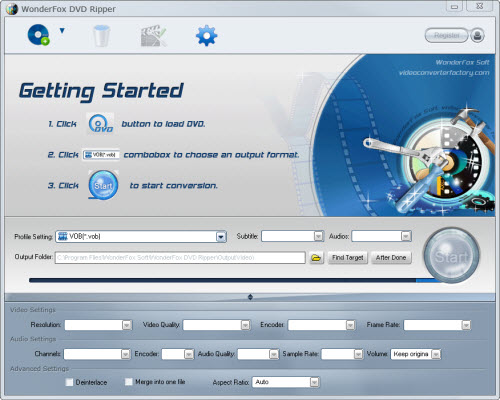 Step 2:
Load DVD content and set profile
2-1, Load video and select the video you want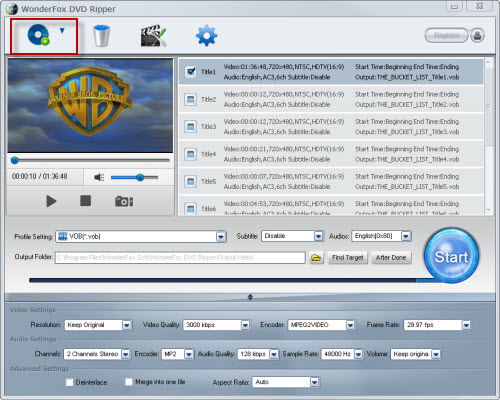 2-2, Set profile to iPod Touch under 'iPod'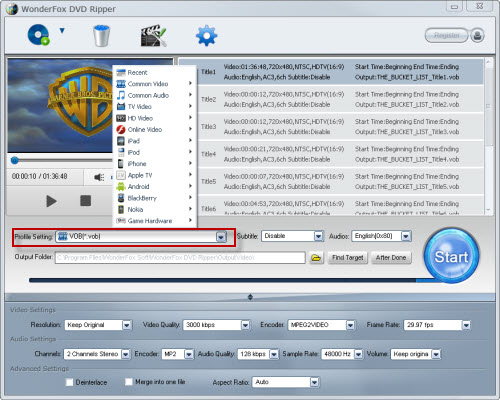 2-3, Set destination folder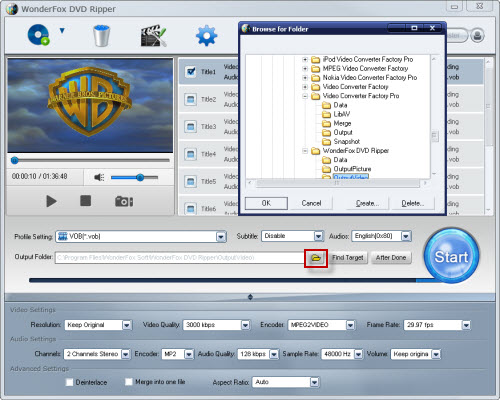 Step 3:
Start the process
3-1, Click 'Start' to run the conversion process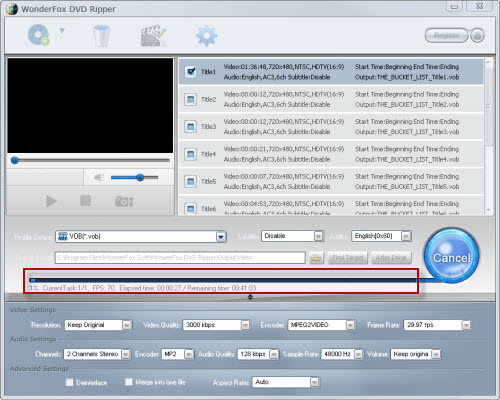 3-2, After process done, click 'Find Target' to get the output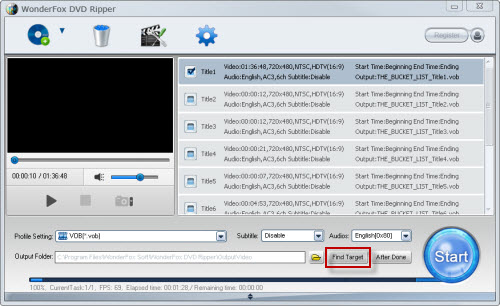 That's the whole process. And by finish the process, we can enjoy DVD contents on iPod Touch freely; and with nice quality.
Why the iPod Touch DVD Ripper is Necessary
First, for copyright issue, most DVD contents are protected by encryption. And because of it, we cannot share DVD videos on pc directly. We have to rip DVD video to pc video first. Then, the iPod Touch DVD ripper is necessary. Besides, as a portable device, iPod Touch just support some limited video formats for video playback, such as MP4 and M4V. In this situation, we need some video converter to convert the pc video to iPod video type. And by considering all situations, here I just suggest WonderFox DVD Ripper which can convert DVD content to the target type for iPod Touch with a single process.
Basic Product Info of WonderFox DVD Ripper
WonderFox DVD Ripper is the professional and powerful DVD ripper software for converting DVD to xxx (AVI, MP4, MOV...). It is easy to use but it contains excellent features (fast conversion speed, nice video quality with the least loss, video edit - trim, crop and effect...). The ripper software allows users to convert DVD videos to the popular video format. Besides, it also supports all popular portable devices such as iPad, iPod, iPhone, Android based devices, BlackBerry and Nokia... All in all, it is the reliable assistant for ripping DVD content.
Then, with the professional and powerful iPod Touch DVD ripper software, it is easy and convenient for users to convert DVD videos to iPod Touch.
Furthermore, the WonderFox DVD Ripper supports to rip/convert DVD to all Apple devices - rip DVD to iPhone, convert DVD to iPad, convert DVD to iPod... The DVD to video converter is really a good choice for us to rip/convert DVDs to the target video formats as we need.