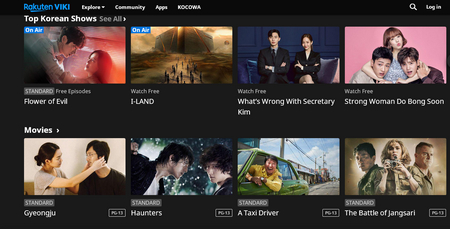 Where to Watch Asian Dramas – Viki
1. Viki
https://www.viki.com
Viki is a well-known video streaming service that provides users with a Viki video streaming site and a Viki app. Viki is devoted to Asian dramas, largely Korean dramas, movies, and TV shows. All movies and TV shows on Viki come with multiple subtitles and high quality. This site also scores the exclusive streaming rights to many latest dramas. So if you want to watch primetime drama series, Viki an ideal option. It's also a good place to watch movies online. Most streaming content on Viki are free, but you can purchase its advanced services to enjoy more features. There are two plans you can choose from -  $4.17/month for Standard and $8.33/month for Plus.
Related Post: How to Download Viki Video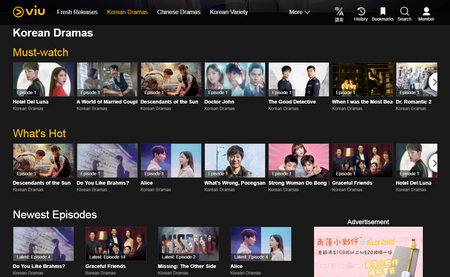 Watch Korean Dramas Easily
2. Viu
https://www.viu.com
Viu is also a good DramaFever replacement that allows you to stream Asian dramas in different genres with English subtitles, such as Korean dramas, Chinese dramas, Japanese dramas, and original production series. This website is easy to navigate. It divides Korean dramas into different types so that audiences can quickly find the desired title based on their preferences. For example, you can choose from Fresh Release, Best of Historicals, Classic Shows to Catch-up, Editor's Pick, etc. You can also download unlimited Viu videos if you subscribe to Viu Premium. So far, Viu is available in 16 countries and regions.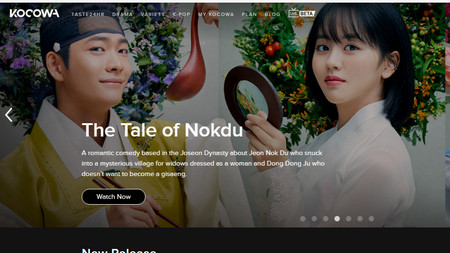 Stream Korean Videos on Kocowa
3. Kocowa
https://www.kocowa.com/
Kocowa is an American online video streaming service founded in 2016 and it aims to provide Korean TV programs outside South Korea though Kocowa is currently available in North and South America only. Kocowa streams a variety of Korean TV episodes and programs and ensures fast renewals. As a subscription based service, Kocowa offers three plans for selection including $0.99 per day, $6.99 per month and $69.99 annually. Based on your own demands, you can choose a suitable subscription plan.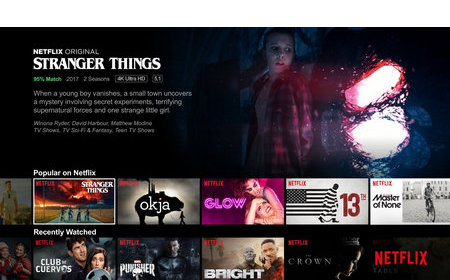 Stream Diverse Content on Netflix
4. Netflix
https://www.netflix.com/
Netflix is one of the most popular streaming services around the world. Although more and more counterparts enter the market, Netflix still remains dominant and enjoys great popularity. Netflix has a huge video collection for streaming and constantly updates its content the first time. Netflix covers a wide range of international content besides Asian drama. Some of its original and invested content has been very successful globally such as Squid Game, Crash Landing on You, Sweet Home, Kingdom, etc. Netflix offers 30-day free trial. When the trial ends, users have three subscription options, $8.99 for Basic, $12.99 for Standard, and $15.99 for Premium.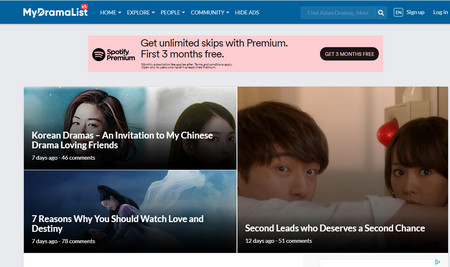 Watch Asian Drama on Mydramalist
5. Mydramalist
https://mydramalist.com
Mydramalist is a free community based site that provides high-quality Asian dramas. Movies and most dramas on this site have English subtitles. Users can create their own drama list to play dramas more handily. Meanwhile, the site offers a platform for users to write reviews, make recommendations, discuss dramas and movies, and make friends with people who share the same interests. If you need a DramaFever replacement where you can find all kinds of Asian dramas and share your ideas with people, Mydramalist is a good place.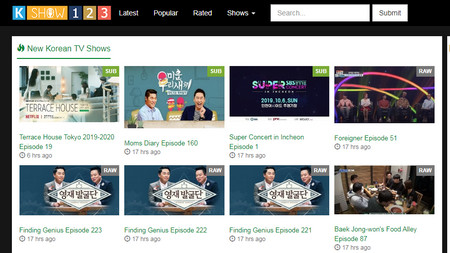 Kshow 123 for Korean TV Shows
6. Kshow123
http://kshow123.net/
Kshow123 is a clean and well-organized replacement for DramaFever. It focuses on Korean TV shows including Knowing Brother, Produce 101, Finding Genius, Running Man, and so on. Most of the TV shows are English subbed and there will be a Sub label on the top right corner of those episodes. If you're a Korean TV show fan, this site is a good place not to be missed.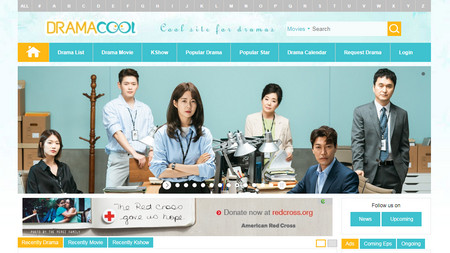 View Asian Drama on DramaCool
7. DramaCool
https://dramacool.fo/
For my part, among all DramaFever alternatives, DramaCool has the most well-organized interface. It has a quick navigation bar where I can choose different types of dramas and movies, and even choose dramas based on stars. Its highlight is the detailed Drama Calendar feature, which tells the playing time of ongoing dramas down to the exact minute. You can also request dramas that you can't find on DramaCool. Moreover, this site is totally free and has a large number of dramas and TV shows, ranging from classic ones to the latest releases. It also offers a option for you to download dramas in different resolutions.