How to Convert Video to MP4?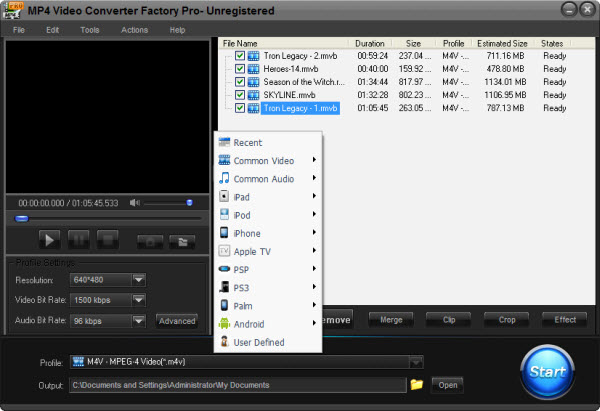 Along with the development of portable media player, it is popular to enjoy oneself with some portable media player (some special mobile phones, PSP, Zune, iPod etc.) for more and more people, especially for the young people.
Why Should We Have to Convert Video to MP4
For these people, they would like to play games or enjoy music and videos with the portable media player. And for videos, because of the limitation of format, most of the videos which are downloaded from the computer cannot play directly on the portable media player. Almost every player has some special formats for itself; but MP4 is popular, it is supported by most of popular media player. So, if we want enjoy videos on our own portable media player, we need a MP4 video converter to convert video to MP4.
The Way to Select MP4 Video Converter to Convert Video to MP4
Nowadays, there are lots of MP4 video converters in different names, but the function is familiar to each other; though, there are still some difference in detail. So base on the details I suggest selecting in the following ways:
1. Easy to use; if the one is too complicated to operate, you may feel bored and it will waste your time to learn the guide.
2. Speed and quality; fast speed and high quality are the aspects which are concerned most. Fast converting speed will save your time on the process, and high quality can make you enjoy videos comfortably.
3. Updating; this is very important, without updating, the one you use will be a garbage file sooner or later.
Here I introduce you the MP4 Video Converter Factory Pro. Under a friendly interface, it is easy to use, and provides fast conversion speed and high quality, it also serves updating for lifetime and for free. And it offers powerful editing function and effect. In use of it you can convert video to MP4 easily and conveniently.
How to Convert Video to MP4 with MP4 Video Converter Factory Pro
1. Select and download the video converter and install it.

2. Click "Add" to import video file(s).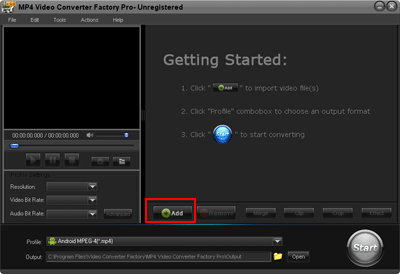 3. Click "Profile" combobox to choose an output format.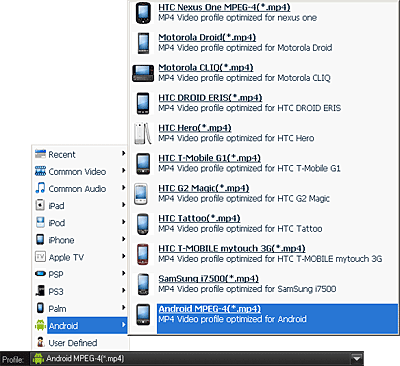 4. Click "Start" to converting and wait for the process down.
After you converted video to MP4, you can enjoy your videos with your portable media player freely.
Screenshot of MP4 Video Converter Factory Pro