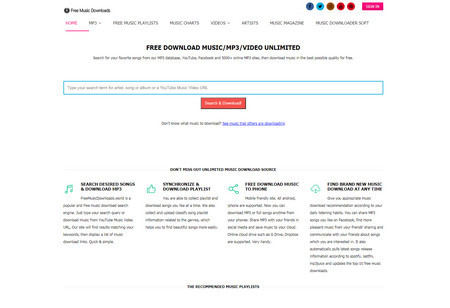 1.Free Music Downloads
https://freemusicdownloads.world/en/
Free Music Downloads is one of the free MP3 download sites that has embedded its content links from YouTube, Facebook, and other online MP3 sites. So it has a huge database of music resource and you are easy to find any kind of music from this site. You can directly search "BTS" and download their songs either in MP4 or MP3. You can also download other Korean songs or Western music by entering your desired artist, song or album or a YouTube Music Video URL in the search box to target your results. All music provided in this site is free, yet beware of the misleading ads and invisible links that could redirect you to other spam pages.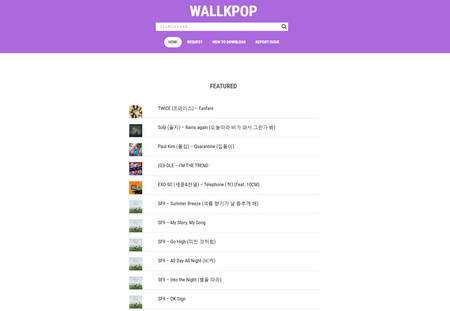 2.Wallkpop
https://wallkpop.com/
If you are a Kpop music lover then you can't miss Wallkpop which is particularly created for Kpop music downloading. Its interface is concise and only offers you a search engine to search artist, song, or album to find your wanted music. You can find BTS full albums here and download them in 128kpbs MP3 or 320kbps MP3 or even M4A. The music on this site is completely free as well, but that comes with an annoying price - the website is full of various pop-up ads, referral & affiliate links and even malicious scam. Be careful with the information they show you.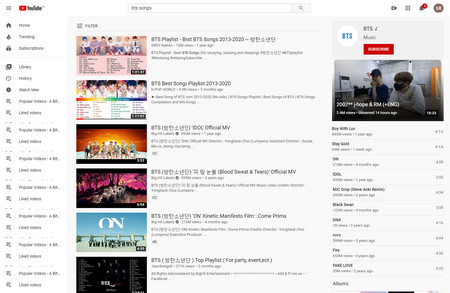 3.YouTube
https://www.youtube.com/
As the biggest online video-sharing platform, YouTube offers not only videos but also a library of music in the form of video. And the content uploaded by individual users every day is totally free to view, so you can play your preferred music video and listen to music at no cost. You can find a large collection of BTS songs, albums, concerts, and interviews on YouTube, yet the sad thing is YouTube does not provide any download option. With a third-party tool, however, it is possible to download YouTube songs or download their full albums free.