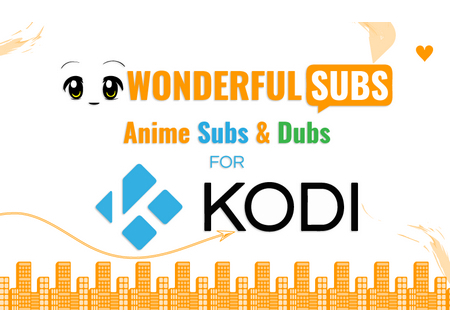 Install WonderfulSubs for Kodi
WonderfulSubs Kodi add-on is almost unfamiliar to people, but when it comes to 9Anime add-on, it is expected that many of you will show a knowing look. In practice, these two anime add-ons share the same master, that is, both of them were developed by DxCx. However, due to a series of updates of 9Anime website, 9Anime add-on has been deprecated but still works. Instead, WonderfulSubs add-on was born with vast improvements over the former and well supported by the webmaster RedNinjaX.
WonderfulSubs Kodi add-on is written in Python and located in the DxCx Repository, which also gives you a better experience compared with another popular WatchNixtoons2 add-on and will never let you down, I promise. For those anime lovers, I know you guys can't wait to try something new. Without further ado, I'll elaborate on the detailed WonderfulSubs add-on installation steps so as to watch all subbed & dubbed anime in HD for free.
Note: WonderfulSubs add-on requires Kodi 17.X or higher, so you'd better update your Kodi to the latest version to make it work, or download and install Kodi via official websie. This content below is demonstrated for instructional purpose ONLY. WonderFox is NOT associated with WonderfulSubs at all. Furthermore, WonderfulSubs is an unofficial Kodi add-on, DO NOT take recourse to Kodi forum in case it will be banned or blacklisted.