What is MTS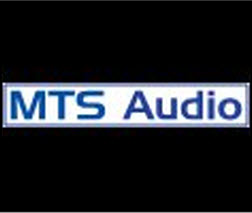 What is MTS
MTS and M2TS are both file extensions for the high definition digital video camera recorder format, AVCHD (Advanced Video Codec High Definition). AVCHD was jointly established by Sony Corporation and Panasonic Corporation in 2006 for use in their digital tapeless camcorders.
Applications of MTS
The AVCHD format records video using the MPEG-4 AVC/H.264 video codec, and audio in Dolby AC-3. Other than the video and audio codecs, AVCHD also contains menu navigation, slide shows and subtitles. The menu navigation allows access to individual videos from a common intro screen, the slide shows consists of a sequence of AVC still frames accompanied by background audio track, and the subtitles are used to timestamp recordings.
Though both MTS and M2TS are file extensions for the same AVCHD and both support 720p and 1080i HD video formats, there is a slight difference between the two. In the M2TS file, the video file is saved in the high definition Blue-ray BDAV format. Video data on the Blue-ray discs can be saved in one of the three video codecs - MPEG2 Part 2, H.264/MPEG-4 AVC, or SMPTE VC-1; and the audio data in either Dolby digital, DTS, or the uncompressed Linear PCM. The M2TS file extension is written as "xxxxx.m2ts" where the "xxxxx" are a five digit number corresponding to the audio-visual clip.
Related Software
Video to Audio Converter Factory Pro is the professional converter for video to audio. These tasks can all be done with the video to audio converter, it can help you extract audios from your favorite videos or movies and convert them to the popular audio formats like: MP3, AAC, M4A, AC3, WMA, WAV, etc. It also can convert between audio formats, add an audio file and convert it to the right format that you need. What's more, it can help you merge and clip your audio, making the audio you really need.
Related Source
MP3 | M4A | AC3 | WMA | MKA | AU | AIFF | FLAC | APE | OGG | Apple Lossless | HDTV | DTS | MPEG-PS | TS | M2TS | FFDShow | AAC | HD Video | NTSC | Pal | SECAM | Pixel