Symbian Video Converter - Born for the Symbian Phone
WonderFox DVD Video Converter is your top pick to convert videos for playback on symbian cell phones.
Symbian Video Converter - A Converter for Symbian Operating System
As we know, symbian is an operating system for mobile phone, some people may have a doubt that how we can convert videos to an operating system. Actually, here symbian video converter does not mean convert videos to an operating system but means convert videos to mobile phones powered by symbian operating system.
For most mobile phones, they cannot avoid the limitation of video and audio formats and due to this limitation, we cannot play some popular videos or DVD movies with the formats that our mobile phone cannot support. So at this very moment, a good symbian video converter is necessary and it is not difficult for us to understand why we will convert videos to an operating system.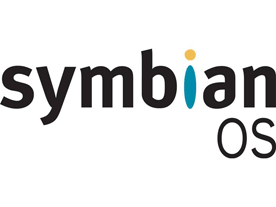 What Kinds of Mobile Phones Are Running Symbian Operating System?
There is no doubt that the biggest Smartphone operating system in the world at the moment is Symbian. There are lots of famous brands of mobile phone running this powerful operation system. Here I will list them below:
Nokia; Samsung; Sony Ericsson; Arima; MOTOROLA; BenQ; LG; Panasonic; Fujitsu; SIMENS; SANYO; Lenovo; Sendo; MITSUBISHI ELECTRIC
As we can see, each name above is very familiar to us, and whatever mobile phone you have, a symbian video converter will help you get the fully compatible video or audio formats that your mobile phone needs.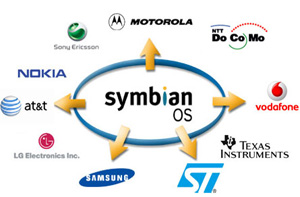 Some Tips on Choosing a Good Symbian Video Converter
If your mobile phone is running symbian system and you need a related video converter, I think there are some tips you should take into consideration so that you can get the right video converter for your mobile phone.
1. Whether the symbian video converter you choose has good converting function. Choose the one that can provide you with good converted video quality, which is important and necessary.
2. Whether it is clean or not. It is painful if important files are lost by virus attacking. So choose the video converter which is without virus, adware, spyware or something dangerous to your computer is important and necessary.
3. Whether it is fast and easy to use. Choose the one which has high speed and user-friendly interface; take them into consideration to make sure it works at your will.
4. Whether it has the converting option that is just designed for your mobile phones powered by symbian system. Since you want to choose a related video converter for your mobile phones that are running symbian system, you should choose the one which is designed for your mobile phones.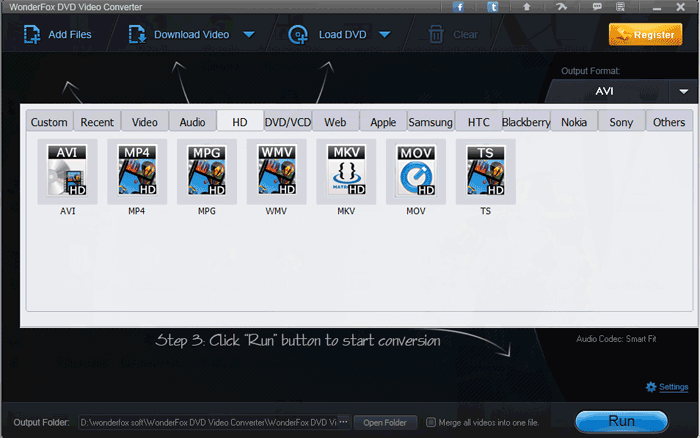 You may feel that it is a little difficult for you to choose a good related video converter, because you should take so many advices into consideration. Luckily, here comes WonderFox DVD Video Converter, it is a powerful video converter with all the advantages mentioned above, which can help you effortlessly convert any video to the video format you need. With WonderFox DVD Video Converter, your mobile phone will be more powerful!

Free version of WonderFox DVD Video Converter allows user to rip and convert DVD/video within 15 minutes, download online videos for completely free. Click to download free trial and give it a shot now! If you still have questions please learn more about it via online tutorial or contact us: support@videoconverterfactory.com
More about This Tool
More Info and Tips related WonderFox DVD Video Converter
WonderFox DVD Video Converter provides the easiest solution to convert DVD and video files. It enables to back up encrypted DVD and convert DVD video to any HD/SD video format at your will. You can use this powerful DVD video converter to edit or design output video by merging, clipping, cropping video or adding special effects.
Batch mode and unique encode technology makes the conversion speed 30-50X Faster than before. What's more, it supports Variable biteate (VBR) which offers better quality with smaller file size.
You can even use WonderFox DVD Video Converter to easily download online video from YouTube, Facebook, vimeo, liveleak and other popular online video websites. Furthermore, a video player is built-in which you can use to play almost all kinds of video files.
This professional DVD video converter offers the Best Free Trial experience - Long-time unlimited conversion without any watermarking. Have a try now!