How to Convert Video LG Optimus L7
HD Video Converter Factory Pro - Convert video and copyright protected DVD to LG Optimus L7, hot devices and all poplar videos
Sony Xperia U is the smartphone specialized for middle and low-end market. It sits below the Sony Xperia P and Sony Xperia S. It seems that the Xperia U is not so good as Xperia P and Xperia S; but for cost effective issue, it is much better than the other two. It still has a 1 GHz dual core processor and a 5 mega-pixel camera and 512 MB of RAM. It features a 3.5 inch FWVGA touch screen with a resolution of 480*854 pixels. So, it is also a good choice for us to watch video on the Xperia U.
However, for enjoying videos on Sony Xperia U well, we'd better convert video to Sony Xperia U compatible video formats. And then, how to convert video to Xperia U is the problem for us to solve. And what we need is a good video converter for Sony Xperia U.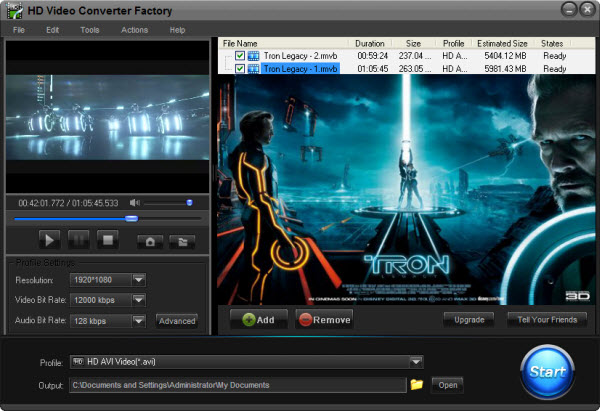 How to Choose Good Xperia U Video Converter
It is easy for us to get one video converter online. Commonly, we just have to search the keywords with some search engines, and then, we will get over hundreds of results. But among so many choices, it's not easy for us to pick a good one at the first time. Usually, we have to try them one by one. And the following tips will show you the point to check one video converter is good or not.
1, safe to use. The software must be totally clean. No virus, no spyware, no adware, no malware. If the software had been intercepted or deleted by the web browser or anti-virus software, do not try download the software again. It is the problem of the software.
2, input and output. After download the software successfully, then, run it, to check the supported input format and output format. One good Xperia U video converter would allow us to convert the popular video to the target video format as we need.
3, easy to use. After check the format issue, and then, try to convert one video - to check the conversion process (easy/complicated). One easy to use software will help us save the time.
4, quality and speed. After the conversion process done, to check the video quality and conversion speed. One good video converter would have fast conversion speed and help us keep least loss of video quality.
Now, I just recommend HD Video Converter Factory Pro to all users. It is really a good choice for us convert videos. And how to convert video to Xperia U will be solved easily with the HD video converter.
How to Convert Video to Xperia U with the Recommended Converter
The HD Video Converter Factory Pro is very easy to use. There are just three steps to charge the whole conversion process: load video file > choose output format > start. The following is just to show to details to convert video to Sony Xperia U compatible video:
1. Download the HD video converter and install it
2, Run the HD video converter and Load your video files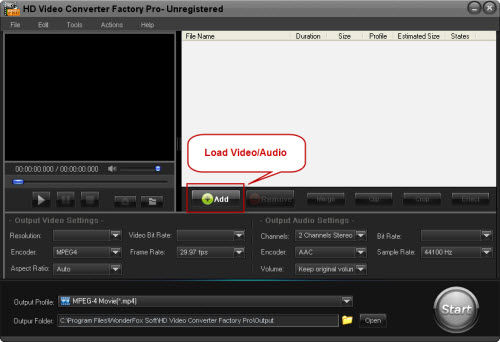 3, Choose the target output formats as you want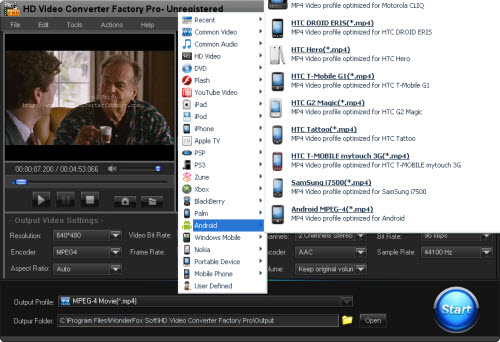 4, Click "Start" to run the conversion process.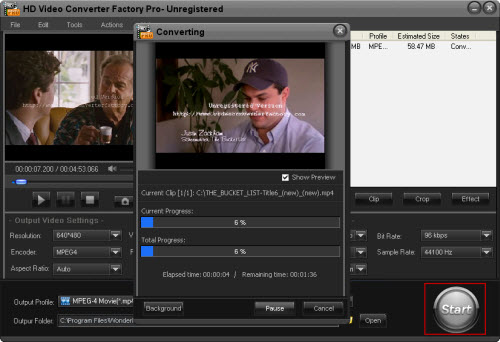 5, After the process done, click "open" to get target videos.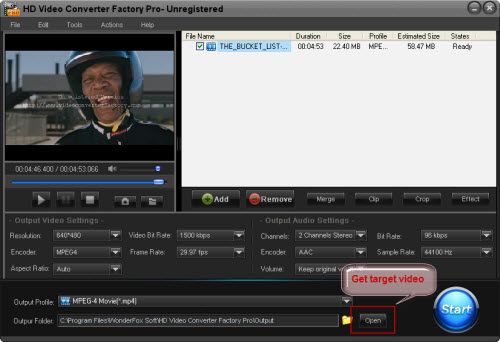 By the finish the conversion process, how to convert video to Xperia U is just solved. That's easy and conveniently. Then, just download the HD video converter and have a try.
HD Video Converter Factory Pro unregistered version will put a watermark on processed video, please purchase license to remove this limitation. If you have any questions please contact order@videoconverterfactory.com