DVD Region Hack, Hack DVD Region Code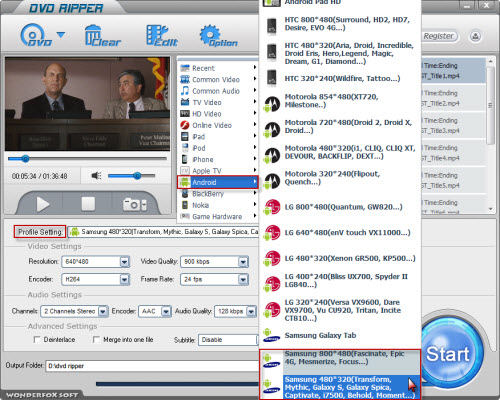 Once you are trying to play some region-limited disks from other place, DVD region code is definitely a trouble issue to you. DVD region hack is a necessity to make you enjoy your favorite DVDs much more randomly. Commonly, to play DVD on personal computer, mobile devices like smartphone and tablet is becoming more popular nowadays. This article mainly focuses on this point to show you an effective tool to hack DVD region code. You can enjoy your favorite DVD videos on PC or mobile devices freely without region code limitation with a related software product.
Select the DVD Region Hack Software
The DVD region code is usually set up against disk piracy. It is really a good method to prevent DVD content from spreading randomly and illegally over different places. For some DVD collection fancier, this is a totally bad idea to put DVD region code on disk. With the aim of playing DVD disk freely, DVD region hack software is designed for you. It can hack DVD region code to free you from the limitation of region code. Then, users can even enjoy the DVD videos released in some other regions. The following tips can help you define what an acceptable software product is.
1. Powerful decrypting capability. The software can hack various region codes with powerful decrypting function.
2. Quality output effect. It can also ensure high quality output video effect without much loss as the original DVD.
3. Handy operation and fast hacking speed. Nobody wants to spend much time on the process of DVD region hack.
4. Extra functions to meet more users' demands. Parameter settings adjustment, video edit, various output format and so on, they all can promote the hacking process.
These basic principles can be seen as common features of the DVD region hack software. The right software product can help you a lot to hack DVD region code for unrestricted playback or backup.
The Recommended Software to Hack DVD Region Code
With remarkable features, WonderFox DVD Ripper is the recommended DVD region hack software to you. The basic point is its powerful decrypting function can meet the demands of hacking region code fully. This ripper software is adequate for various DVDs with different region code. Quality output effect and safe conversion can ensure high-quality original video effect. Almost all kinds of common video formats and devices can be supported as the output target. Video edit, parameter settings and lifetime update are also the included functions of WonderFox DVD Ripper. It is really a right choice to hack DVD region code for you. It is worth a try!
Handy Steps to Hack DVD Region Code with WonderFox DVD Ripper
It is pretty easy-to-use to hack DVD region with WonderFox DVD Ripper. You can handle it with few clicks. It is really easy to hack DVD with this software program. Here are the details of its handy steps.
Download the WonderFox DVD Ripper and install it.
Step1: Run the software and load the DVD disk first.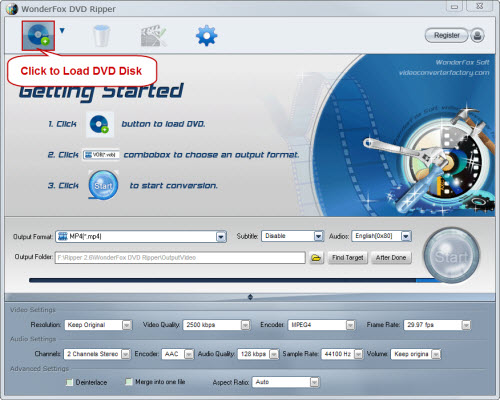 Step2: Choose the target output video format. Lots of output choices are presented there.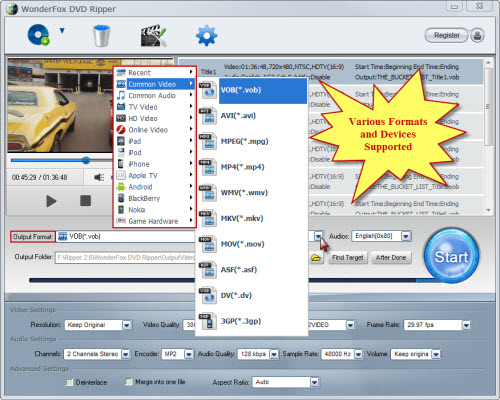 Step3: Select the output folder as your wish. (Optional)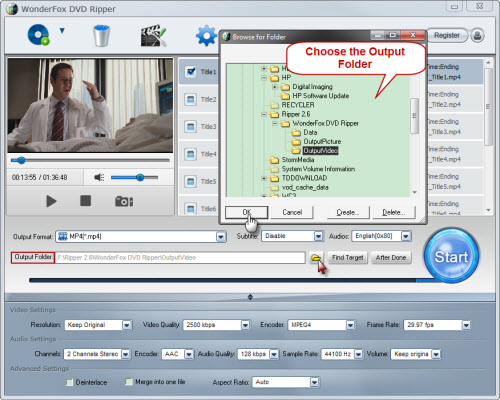 Step4: Click "Start" to launch the whole converting process.
Step5: Get the output quality videos for playback or backup after the hacking process finishes.
These are the basic steps to hack DVD region. If you want to enjoy more features of this DVD ripper, you can click more to enjoy its function better.
In conclusion, the WonderFox DVD Ripper is really a good choice for us to rip/convert DVD to video. The DVD ripper runs well on Windows, so, we can easily convert DVD to PC, convert DVD to Hadr Drive, copy DVD to tablet, convert DVD to cell phone with it. Furthermore, the software also allow us to convert DVD to AVI, convert DVD MKV, convert DVD to WMV, convert DVD movies to MP4, rip DVD files to audio; and besides, convert DVD to iPad, rip DVD to file to iPhone, convert DVD to Nokia video type, convert DVD to BlackBerry video formats and convert DVD to Android devices are also available for us.